Welcome to Cambodia FWCMS !
Welcome and thank you for visiting our new online Foreign Workers Centralized Management System (FWCMS). FWCMS is a web-based online management system of Ministry of Labour and Vocational Training, Cambodia.

We are very pleased to provide you with all the services related online application, quota, foreigner work permit and one stop window services.

We invite you to use all of our services and to explore ways that we can help you for convenience and easy to apply foreign worker quota as well as to apply the foreign work permit anywhere and anytime.

We welcome your valuable suggestions and recommendations to improve our website and our services to better serve you and Cambodia.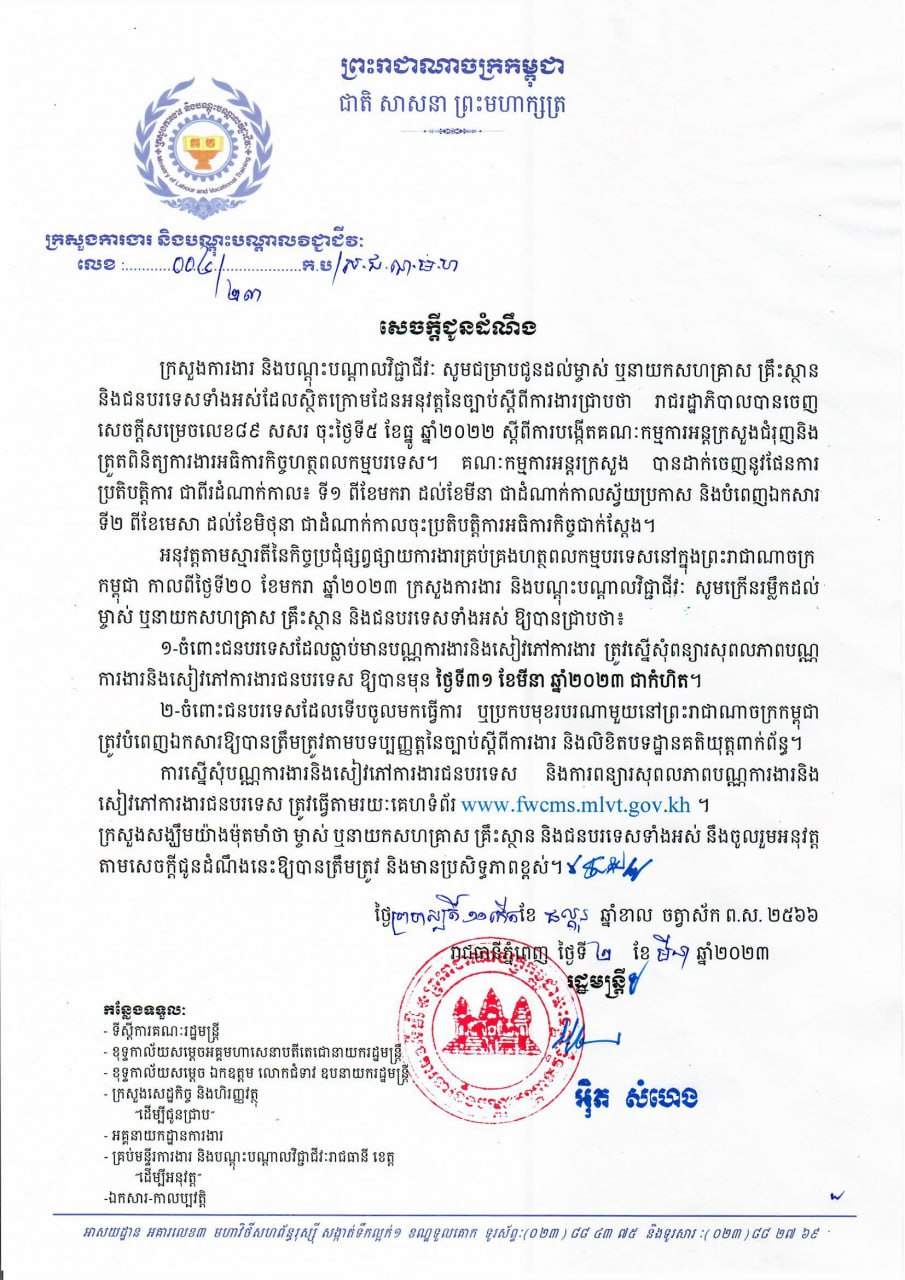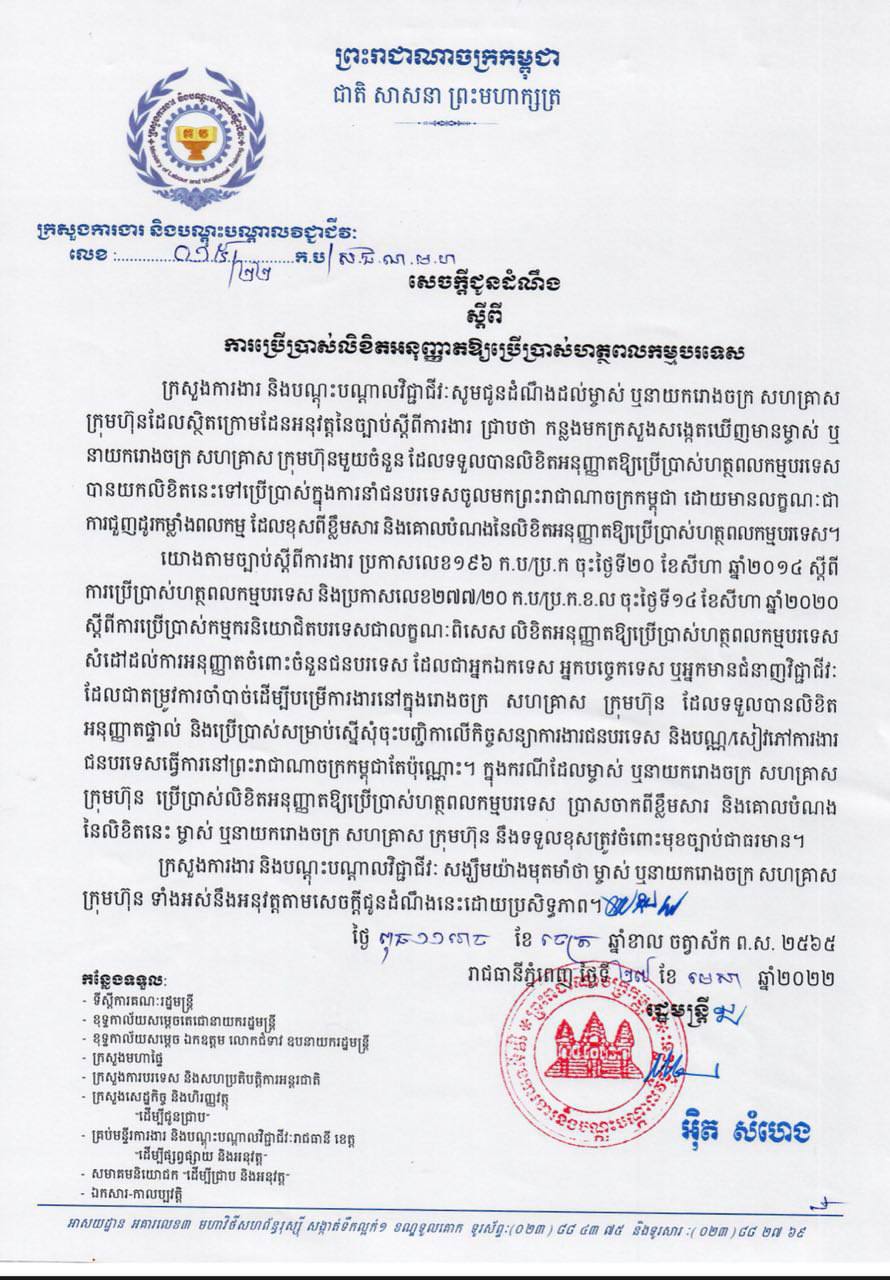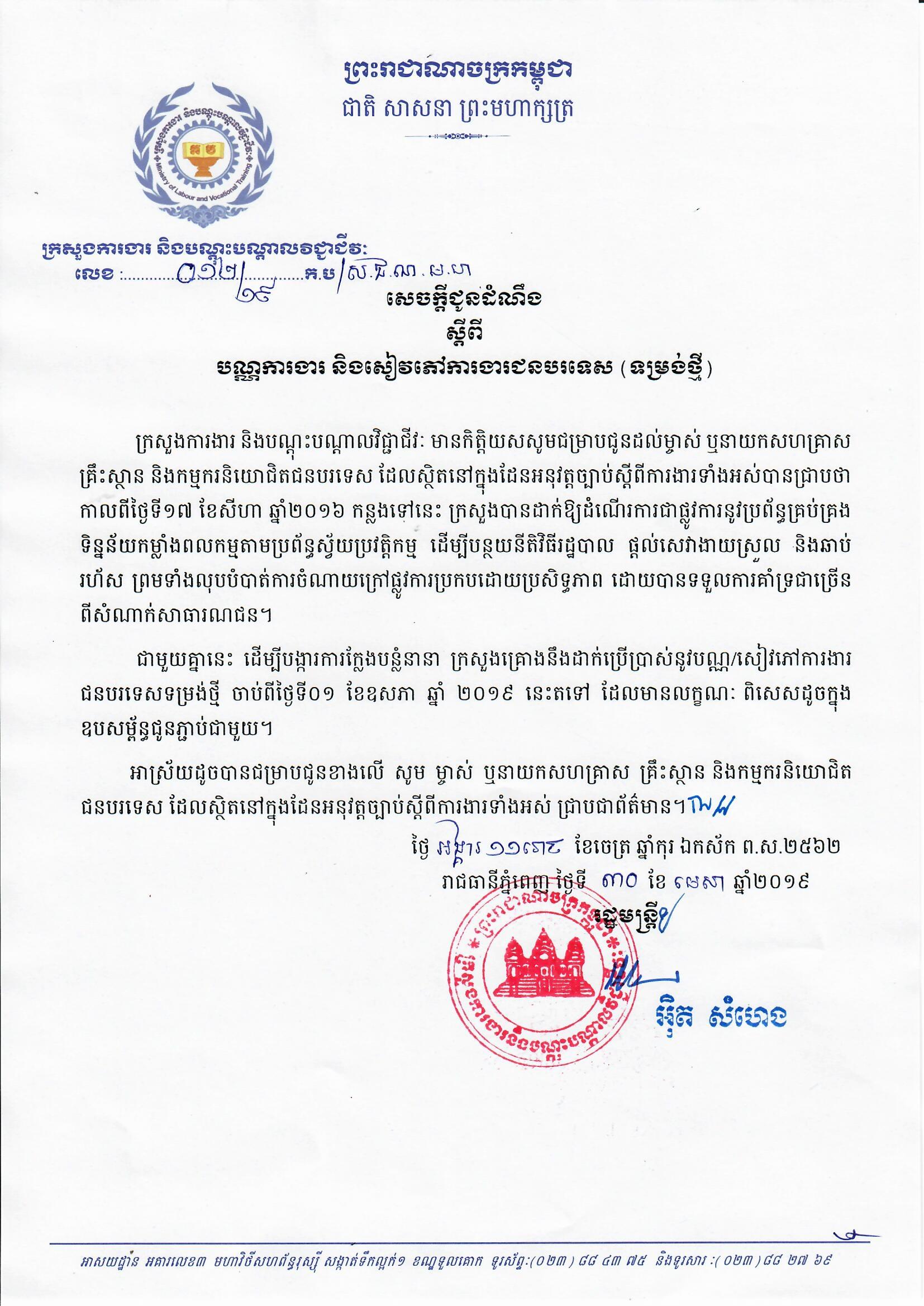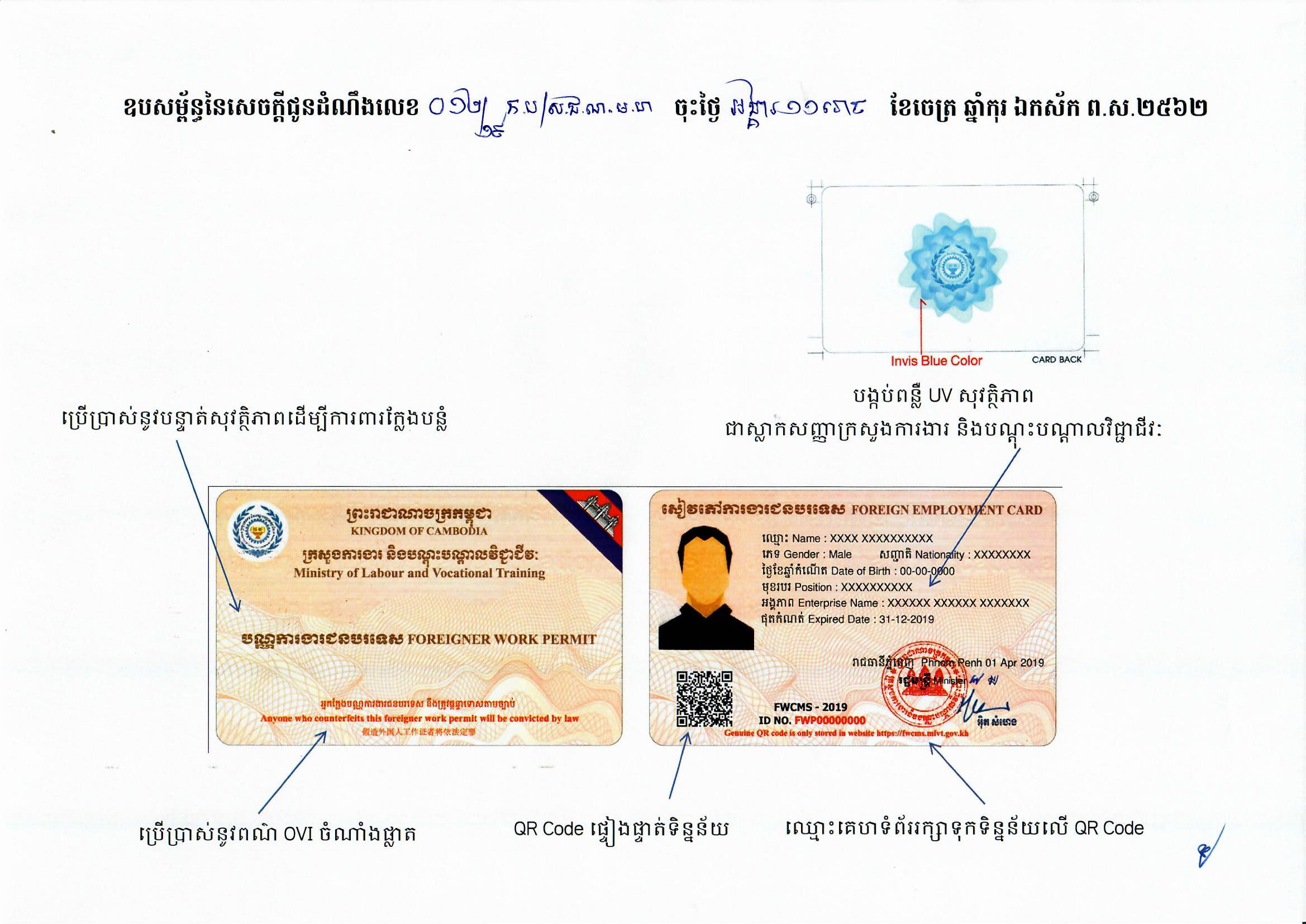 Information about Quota

Ms. Chea Chandalin
092 273 217
Mr. Doung Darith
016 716 668
Mr. Chheang Sarakpanha
093 301 999
Mr. Kan Piseth
067 222 010

Information about Foreign Worker Permit

Mr.Sim Hong
099 555 339
Mr.Phorn Sovann
012 583 933
Mrs. Dy Mullika
016 999 500
Mr. Ching Sar
099 273 777
Mr. Tiev Visoth
012 417 230
Mr. Sam Kimhong
015 288 166

Information about Employment Contract

Mr. CHUON ANSANGWAR
085 778 888
Mr. MAO SOCHA
077 333 078
Mr. NETH SOPHORN
012 282 250
Mr. SAN BEAN
077 622 279
Ms. UNG PISAL
089 202 100

Information about online system

085 936 834, 011 566 686
Information about Quota and Work Permit Working Hours : Morning : 8:00am - 12:00pm, Afternnon : 1:30pm - 5:30pm
Information about Online Support Working Hours : Morning : 8:00am - 12:00pm, Afternnon : 1:00pm - 5:00pm
Technical Support Email : online.fwcms@gmail.com